RUGS
Rubberised rugs able to perfectly isolate the bike from the ground. They ease the sliding of the kickstand during storage operation, they are non-slip, easy to clean and to store, suitable for both indoor and outdoor use. You will be able to choose from numerous models, all of which share the search for the best materials and attention to detail. Perfect to be used in the circuit, on competition fields, mandatory in various cups, for extraordinary and ordinary maintenance of the vehicle, but also for workshops or showrooms.
Rugs Kurabike Line
Choose from the models designed by our creative team. Unique and ideal models for every type of motorcycle.
read more >>
Rugs Customizable Range
Give vent to your creativity, select the basic model and start perfecting it with our CONFIGURATOR. Choose the color combination and insert logos and texts.
read more >>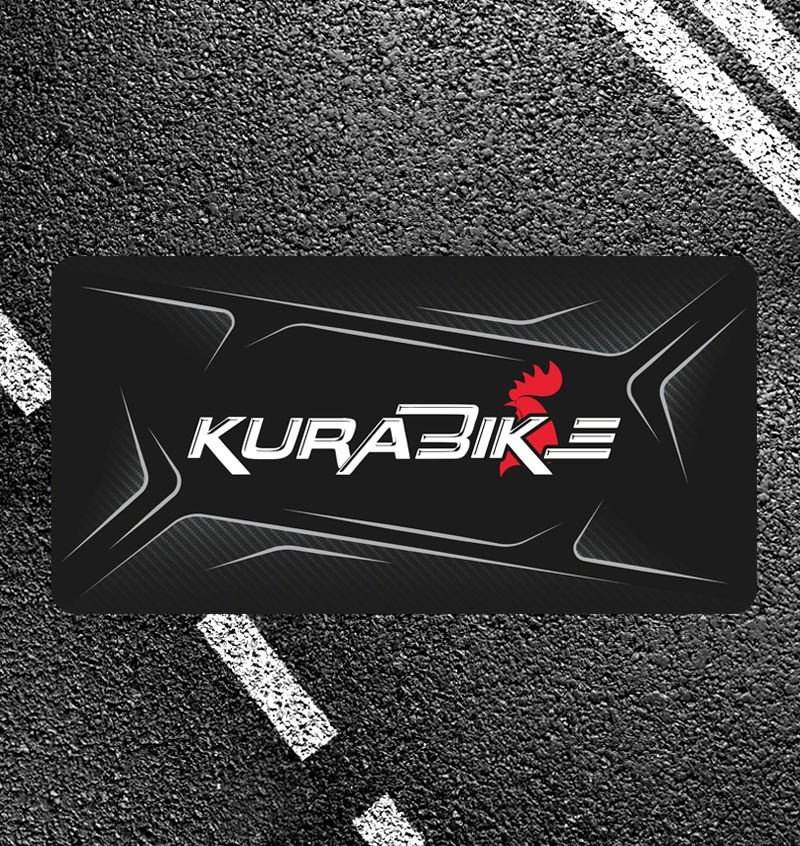 High quality material
The materials used for the production of our carpets are of the highest quality. The upper part is made of polyester felt treated to avoid pilling, coupled with a layer of technical rubberized material and resistant to chemical solvents and abrasion.
SUPER RESISTANT
Thanks to the upper part in polyester felt combined with a layer of technical rubberized and non-slip material, you will have maximum protection. Our rugs resist chemical solvents, abrasion, absorb oil and water stains.
Print with bright colors
KURABIKE rugs are made with a very high definition of digital sublimation printing. The inks used are resistant and maintain their original characteristics over time, with vivid and brilliant colors.
CUSTOMIZABLE RANGE
The rug is fully customizable by sublimation digital printing. You can insert images, logos, etc. to make your rug unique.